Today I will discuss my personal reasons for renewing my REP's membership, and I chuckle at the fact that this is a controversial subject, for some.
Joining any professional association or registering with a regulator may seem like an unnecessary use of your time and money, particularly in testing economic times.
Paying out your money and not seeing an immediate (or any) tangible return is frustrating.
Our industry is plagued with young and inexperienced 'health & fitness professionals' who have taken sub-standard qualifications, who may not have public liability insurance or first aid training or who are simply claiming to be what they are not.
These individuals are stealing your business and may be putting the public at risk.
How many number ones, expert trainers can there be in one area?
I ask myself the question, why cant we just give your word that we will "be a good fitness professional" and leave it at that?  After all, we are on the whole, decent folk trying to help people.  Apparently some people are not as trustworthy as you and I and need to be reminded to keep their tools sharp.
In addition to the fairy tale websites of some trainers, you may have seen the sharing and licencing of testimonials and case studies by some bootcamp franchise groups.  These are just little signs that the public are not getting a fair and honest deal when it comes to fitness marketing.  American people giving testimonials for British bootcamps is that honest straight up marketing?
REP's is an optional thing and no one has to join and as I'm sure you know, in our industry you don't legally need any fitness related qualifications to be a personal trainer.
This article may be something I regret, as last time I wrote something about REPs I felt the wrath of many fitness professionals who did not feel the same, plus I spent the following few days responding to all the bloody comments.  That was a big pain in the arse! lol
My mother always taught me if you have nothing good to say, then say f**k all! (She always did have a foul mouth)
But seriously, it's easy to criticise organisations such as REPs and I'm not here to get into the politics or conspiracy theories that they are fascists and "they take backhanders to get courses certified and all that".
However they don't get off scot free, even me who is pretty laid back, and I try not to sweat stuff I cant control, can see they are far from perfect… in many ways they do not represent our industry (for whatever reason). They have not even delivered on some of their basic goals, such as raising public awareness of who they are, and pushing the fitness industry standards up.
They do not check your paperwork with a fine tooth comb or come after you if you don't submit it, people commented last time I wrote an article and said they had nothing checked for over 3 years.  It's a self regulatory kinda thing I guess! ;-(
With regards REP's my thought process and decision to join was simple, as I outline below.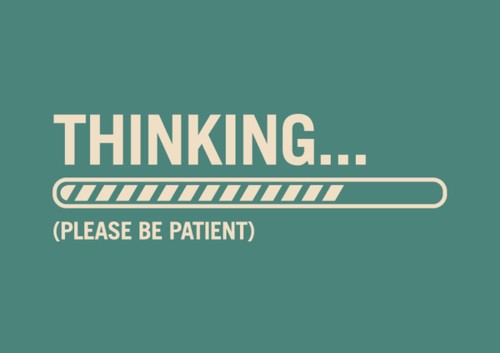 For some people however joining REP's or similar organisations it's not a simple decision.  It becomes some deeply thought out philosophical decision or one that is politically driven, driven by negativity or a sort of righteous stance against the machine…its all good in tha hood either way, we all make our own choices in life.
All that aside, here are my, reasons why I rejoined REPs again this year:
It's our only choice for now.  They are the only independent professional (cough) body who can confirm what I say about myself is true.  Until such organisations such as the main man – Dax Moys, personal trainer mastery come to fruition, REPs is all we have got.  Like it or not, I believe you should be independently checked to make sure you meet the MINIMUM standards if you're a health professional.  Properly qualified, insured and first aid trained.
My clients like it.  My professional and corporate clients like professional associations and are members of them themselves.  I work with solicitors, barristers, doctors and dentists, all of whom are members of professional and/or regulatory bodies.  They have specifically said they initially came to me because I (my set up) is professional and the real deal, someone who can get results.
It covers my arse … a little bit more.  Im not an expert on this and have never been to court.  However I do know in today's world it's more likely that you will get sued or taken to court by a client if you screw up their health or worse.  Some of the Dr's I work with have 1-2 legal cases ongoing at any one time, and this is apparently the norm in their profession.  If in the unlikely outcome that you end up in court for hurting someone (whether it was your fault or not).  As long as you were working within the boundaries of your qualifications you have insurance and up to date first aid – you should be fine. I believe many trainers tread a fine line and do not stay within the boundaries of their quals, I have seen some diagnose medical conditions and prescribe treatment, er that was a Dr's Job last time I checked? And you can get in deep trouble for prescribing supplements to specifically rectify medical problems (unless your qualified). I would imagine being a member of a professional organisation is better in the eyes of the court/judge/law etc.  I am a member of REP's, and other similarly disorganised, (bullsh*t) associations such as the SMA (sports massage association) and BACR (cardiac rehab, these are quite good in fairness).  Each of these bodies checks my skills and paperwork are up to date. This would potentially show the court that I have taken every step possible to protect my client.  Alternatively, if you did hurt someone and were not a member of any regulatory body and in addition your insurance, risk assessments, PAR Q and or first aid had slipped……well, negligence comes to mind, and that's all the court has to prove.  These organisations also offer different levels of service and legal advice to its members if they are in the sh*t.
It's cheap & easy.  Membership costs £29, or £84 with insurance and the online application is relatively easy if you have your paperwork in order.  You need photocopies of your qualifications including first aid and copies of your insurance, with cover up to £5,000,000.  You also need a copy of your CV and a letter of authenticity, to authenticate your fitness qualifications. 
That's why I rejoined REP's.  Would  I join a similar organisation if it existed and offered something better? Yes.  Until now I guess I use reps to give myself a little more credibility over some of the other numpties and less professional trainers in my town.
(I say this tentatively) Agree or disagree? Leave your comments below, are you a lover (member) or a hater of REP's?  Can you find a few reasons why it may be worth it?
Peace x
PS – See you at F.E.B this weekend, please come say Hi to Tim and I! x